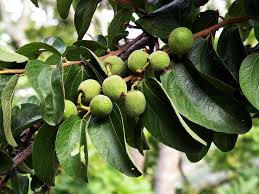 Phytochemical screening of the ethanolic extracts of Zizyphus xylopyrus (Retz.)Willd.
To evaluate the presence of phytoconstitute of ethanolic fractions of Zizyphus xylopyrus on anti- ulcer activity. Root powder of the plant was extracted successively with ethanol; Extract had pungent odour, showed the presence of desired phytochemicals i.e. flavonoids, tannin, phenol. Qualitative chemical tests were carried out for the ethanolic extract of Z. xylopyrus. The results of the tests showed the presence of carbohydrates, reducing sugars, saponins, phenolics, tannins, and flavonoids. On the basis of all the qualitative tests performed in each extracts; ethanolic extract was subjected for the further phytochemical and pharmacological studies because only the ethanolic extracts and saponins.
The whole 3 pages article is available for download here.