COORGA Nutraceuticals Corporation is pleased to announce In-licensing opportunities for Grey Defence. COORGA Nutraceuticals is looking for international partners in specific countries for out-license partnerships. This opportunity is for licensed distribution of finished product under exclusive long-term arrangements.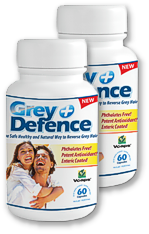 COORGA Nutraceuticals Corporation has identified 52 key countries in Europe, Asia and the Americas where it seeks in-license distribution partners.
Ideal in-license candidates will have strong, established distribution capabilities, including but not limited to warehousing and channel-direct sales force calling on pharmacies, supermarkets, mass merchandisers and health food stores. Potential partners must be experienced and sophisticated Nutraceuticals in-licensees able to independently conduct their own market analysis to determine the potential for Grey Defence® in their local markets and not be reliant on COORGA Nutraceuticals to conduct such analysis on their behalf. In addition, in-licensing candidates must possess the financial capacity to purchase inventory to satisfy out-license contract terms.
http://www.greydefence.com/what-is-grey-defence/outlicensing/