If you are demanding any product or service please register as Farmavita.Net network member and publish your offer or demad. In-Licensing and oursoucing of products is usual a way for development of winning portfolio of products. License-in is also very cost effective way of product/technology development. Opportunities are listed according chronological order, the most recent first.
Seeking: Ibuprofen Fixed Dose Combinations
Popular
Description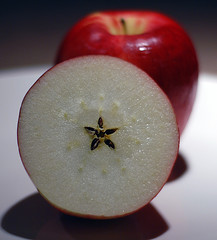 Our client is a major global pharmaceutical company with very successful well-known consumer brands and is interested in licensing OTC formulations of Ibuprofen and Caffeine fixed-dose-combination (FDC) for migraine and/or headache treatment.
More specifically the licensor is looking for:
1. Ibuprofen-Caffeine FDC dossier for the European markets
2. Ibuprofen-Acetaminophen-Caffeine dossier FDC for the Canadian market
Requirements:
• Strong clinical and scientific data for treatment of for migraine and/or headache. And although, clinical studies are preferable, PK data will be considered.
• The licensor prefers an exclusive right for the formula/dossier. However non-exclusive right may be considered
• The licensor prefers to manufacture the product at own facilitates, however may consider supply arrangement
• The licensor will market the product under own brand in both Europe and Canada.
• A complete dossier with marketing authorization is preferable but pipeline opportunities will be considered.
• The licensor is open to discuss various business models
Please send your proposals to info@farmavita.net 
More details