If you are demanding any product or service please register as Farmavita.Net network member and publish your offer or demad. In-Licensing and oursoucing of products is usual a way for development of winning portfolio of products. License-in is also very cost effective way of product/technology development. Opportunities are listed according chronological order, the most recent first.
Furbiprofen 200 mg SR
Popular
Description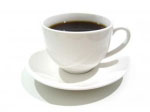 License demand for Furbiprofen 200 mg SR
Client of Farmavita.Net is looking for CTD Dossier with bulk supply of  furbiprofen 200 mg,  extended release formulation.
License-in territory: worldwide.
More details