If you are demanding any product or service please register as Farmavita.Net network member and publish your offer or demad. In-Licensing and oursoucing of products is usual a way for development of winning portfolio of products. License-in is also very cost effective way of product/technology development. Opportunities are listed according chronological order, the most recent first.
Agency and distribution partership
Popular
Wanted
Description
Agency and distribution partership for branded medicines in China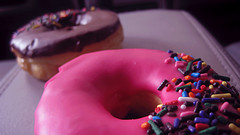 Farmavita.Net member is  looking for long-term agency and distribution partership of branded anticancer or cardiovascular medicines in China. Neptunus Group was established in 1989, and now it has been one of the famous brands of the health industry in China, the comprehensive competitiveness of which ranks the top in the pharmaceutical industry in China. 
Comapny is mainly involved in manufacturing and marketing of biotechnology drugs, synthetic drugs, prepared Chinese medicines, healthcare products and so on.They have four modernized GMP manufacturing bases in China that can produce over 500 varieties of products, with the total area being over 130 thousand square meters and the manufacture system and quality guarantee system having reached international advanced standards. As a chain drug corporation giant in China, company has more than 2000 widely distributed Nep-star regular chain drug stores. Being specialized in pharmaceutical commercial circulation company has a large distribution network covering 90% hospitals and OTC business terminals in China and a modern logistics center equipped with international-level logistic equipments and management system. They play a very important role as the bridge between China and overseas pharmaceutical and chemical field. They are experienced in the scale-up of production and distribution of a variety of drugs. They are an agent in China for the marking and sales of the first class products from many world-class pharmaceutical manufacturers. They warmly welcome pharmaceutical companies worldwide to collaborate with them.
More details