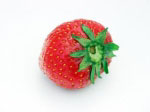 Client of Farmavita.Net is looking for EU CTD Dossier with bulk supply of  fexofenadine.
License-in territory is Turkey.
 Demand is valid subject to confirmation, country by country. There will be no sales in those countries where this offer would constitute an infringement of third parties intellectual proprietary rights. Farmavita.Net is not owner of offered products/licenses and do not take any liability related to them. However, as the licensing agent we do our best to facilitate that closed licensing agreements are made on mutual benefit of contracting parties and without infringement of intellectual property of third parties.